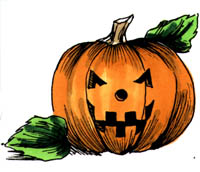 The Ghoul's and Goblins have something to worry about when two Red Hat Chapters get together to
Celebrate the scariest holiday of the year. The Queen Mom of The Sassy Seniors Chapter of Woodbridge
,Maxine, invited the Cackling Crows to a Halloween party at the Senior Center. Rumor has it that they decided to attend
when they heard there would be lots of chocolate there. (Just a rumor and you didn't hear it from me!)
There were many great costumes Wini won for "most original", Marie got "scariest" and Stephani won "Most unusual".
Everyone had a great time and the seniors really enjoyed it. Maxine said we were welcome back next year as soon as she accounts for the missing Skittles!!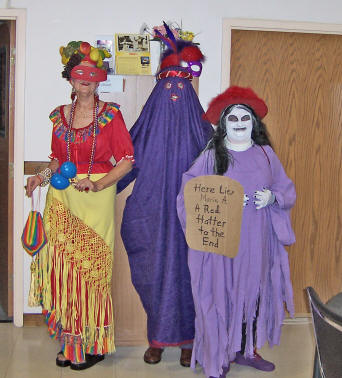 Scary, aren't they? Wini, Stephanie and Marie Maxine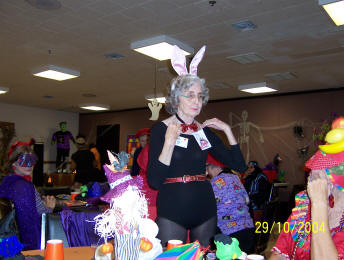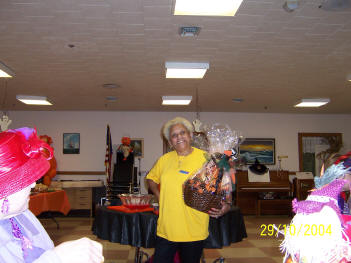 This is Ann, the x-Playboy bunny who teaches line dancing Phyllis made the party festive and delicious!